Where I'm From
February 21, 2018
I am from a bright yellow house.
Neat and organized,
with the smell of freshly baked cookies lingering in my room, 
and a garage packed with cars, dirt bikes, go-karts, and four wheelers.
I am from the roar of race cars on sweaty summer days.
A world of competition unknown to the general public,
that is filled with hard work and tight friendships.
It has taught me to give my all in everything I do.
I am from years and years of school.
The security of 100 kids in the entire K4-8 school and all school masses every Friday,
to the intimidation of a public school with two campuses. 
Nights filled with homework and studying.
Learning how to "work smarter not harder"
to deal with the anxiety and overwhelming stress before an exam.
I am from unforgettable adventures.
Chaotic weekends in New York,
Sleepy plane rides before sunrise to visit my grandparents in Arizona,
Peacefully weekends with friends on the beaches of Marco Island 
I am from a petite body, 
with a spontaneous personality.
Baby blue eyes filled with hopes and dreams,
and a heart immense, yet still content.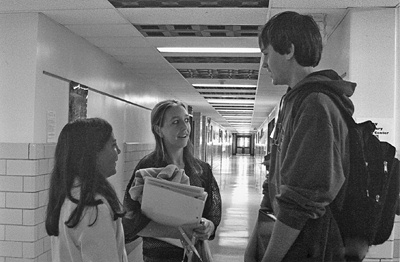 © Kathryn K., Pompton Plains, NJ