Where I'm From
February 21, 2018
I am from generations spent behind black and white keys,
"practice makes perfect" said by her, just for her.
Setbacks thinking I'm unable to reach her standard, my idol,
yearning for more…
I am from water.
80 degrees, rope burns, and refreshing from crisp, cool springs.
My family is brought together, 300 miles from home.
Sunburnt and still smiling...
I am from summer.
Smokey nights, skinny dipping, and sweet treats—"let the good times roll."
Worryless minds, focussing on the sweet,
radiant and reckless...
I am from coziness.
Bundled in knitted blankets, marshmallow fireside wax, borrowed sweatshirts,
with my furry friend nestled between the layers,
snug and tight...
I am from weights.
Beaten down tennies, neon workout bands, heavy breaths.
When will the hard work start to pay off?
Lean and mean…always yearning for more.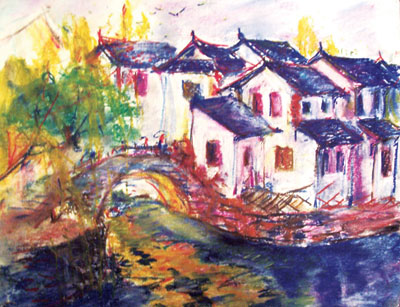 © Xiao H., Naperville, IL