Where I'm From
February 21, 2018
I am from the pages of Harry Potter books.
When I had no other friends,
and didn't know my way around my new home,
I found comfort in those stale, worn pages;
in the three 6-pointed stars in the corner of the paper.
I had Harry and his friends
and their magic.
I am from Chadwick park,
where my dad played soccer with the other dads
and the grass felt like a pillow
that my sister and I laid in as we gave clouds names.
That playground is where I stumbled into Ava
who flew with me on the hot, black swings
and rolled down the freshly-cut fields.
I am from my mom's white volvo,
with the seats in the back facing other cars we passed
and the Red Sox bumper sticker on the back left corner,
that was hit by a white pick-up truck on a rainy day
leaving me with tears running down my face and my brother with glass in his shoes;
The dinosaur on wheels, as my dad called it,
broke down as we rolled out of the driveway.
I am from the 2-way road
that goes north to my family or south to my friends,
but my family and I don't stop at one end for long—
not even for McDonald's when my brother is whining that he's hungry,
or when it feels painful to leave home and say goodbye to friends— 
because my mom says life is more eventful when you are moving
than standing still.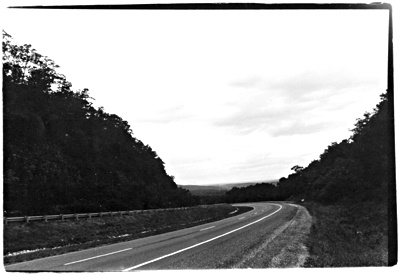 © Courtney R., Great Falls, VA