Why Remember or Think?
February 21, 2018
Why will the words not come out of my mouth?

Or why will they spill out all at the same time?

I may talk fast and be chatty at times, but nothing I seem to do makes any sense or rhyme.

I don't have any speaking disorders or talk back to my family at all, but the words that seem to come out of my mouth hurt them.

They fall into a pool of nothingness, and get thrown into the mind trash that is the back of my brain.

I can never remember what I want, especially the problems on a test at school. The hallways are filled with fast pacing kids.
All talking to a friend by their side.

There is also me who just walks in the middle, to no avail I am alone and no one talks to me too.

Déjà vu I never understood, if I can't remember anything at all then why does Déjà vu exist?

Does it only happen when my brain screws up, cause I'm pretty sure you can't blame mistakes just on us. Our brains make us weary and tired.

To my surprise the only thing I can remember is how to brush my teeth or take a shower.

I am a little goldfish stuck inside my bowl, I can never escape and only wait for food that's what I do.

I am locked up in my bowl just like in prison, I am also the prisoner who always listens.

Remembering doesn't just happen for no reason. It happens so we can live and always function.

We are the future, and not the past but the words of this poem and in my mouth will be remembered…

Forever.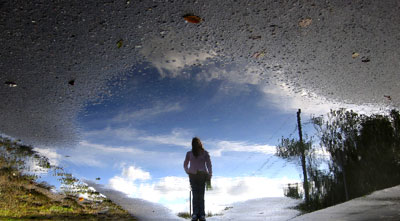 © Daniel H., Oak Bluffs, MA