Printstones
February 21, 2018
A handkerchief burnishes the worn handle.
First stop, the leather chairs where the hummingbirds sing.
Pale canvas, warm unlike those who had crossed him,
Hidden headstones paint horrors of lost souls
Across his back, very few plots left
Wryneck embeds ink into the shadowed side of a tree
Shirt on to ensure his family won't see.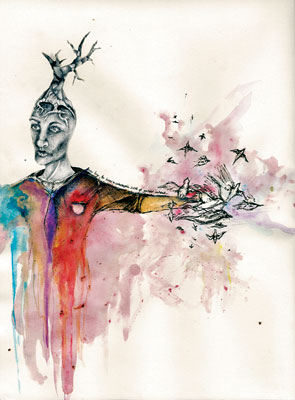 © Alice B., Sarasota, FL