Bleeding White Petals
February 21, 2018
Every major  plot point of your life
Scribbled in ink on each one.
You place them into the pages of a book;
Salvaging them 'til the end of time.
But the ink bleed as you forged meaning—
And today, you sit at the edge of your bed,
Stacking the delicate petals in the palm of your hand.
And with the clench of one fist, brown dust sifts through your fingers—
Destroying definitive experiences,
Reminding yourself to write your story in pencil, not ink.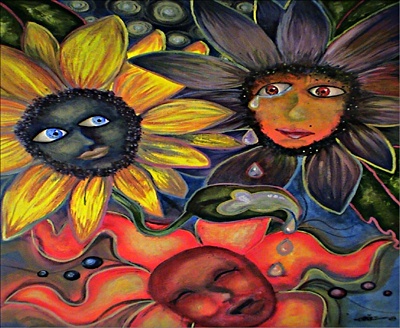 © Christine W., Davis, CA