Where I'm From
February 21, 2018
I am from the compelling daydream
of touching my finger lightly to a fresh sheet of paper
and watching, before my dark brown eyes
as it fills with radiance and sparkling color that rise into three dimensions,
that swirl through the air to create an intricately detailed masterpiece.
I am from the declaration of becoming vegetarian,
from the tireless desire to please my teachers,
from the pressure of grades, the pleasure of free will, my parents' patient love
and the enigmatic thoughts unique to my racing mind,
that absorb me in a secret world of perfection, beauty, and delight.
I am from the trip to India
to see my Nani and Nana who I so dearly love,
and the shaky ride on a tumbledown rickshaw
along the crowded streets of Vrindavan where I feel I belong,
and from the soulful crying when it was time to leave.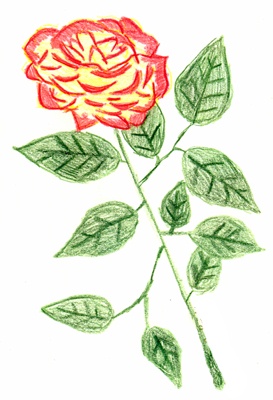 © Kelly Z., Niscayuna, NY