Where I'm From
February 21, 2018
I am from the willow tree at the bottom of the hill,
the tree that my friends and I had claimed as our tree fort.
The wavy branches hanging,
forming a thick leafy circle around the trunk about 10 feet out.
Restricting us from seeing out.
Keeping others from seeing in.
Climbing gracefully to our assigned branches,
whittling sticks with our pocket knives.
Talking about sports and girls.
I am from windy roads.
Driving through unfamiliar towns with Sierra,
nearing midnight, or has it passed?
Rap music playing softly on the bluetooth stereo,
probably Meek Mill or Young Thug.
The subwoofers vibrating in sync with the bass,
like a massage chair that flows with music.
Getting lost on dark, unlit streets.
Moonlight providing visibility on the vast, empty road.
Eyes watching for deer.
Talking about childhood memories, hopes and dreams,
reflecting on experiences and hardships we've faced.
Racing home to meet curfew.
I am from the cancer that kept my mom away for the holidays.
The months she spent in the hospital,
Day by day watching the clock, counting the hours, until we came to visit.
Our brindle dog that comforted her when she returned home.
Laying together by the fireplace,
as if she could tell that my mother was sick.
The overwhelming sympathy and kind words
that I received from teachers, neighbors and friends.
Failing to alleviate the stress.
It was a quiet, lonely Christmas.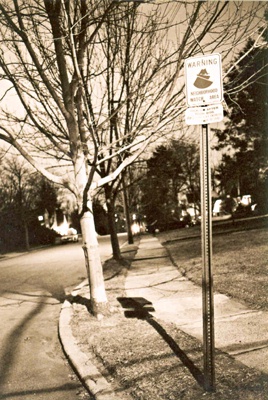 © Samantha G., W. Orange, NJ