A Perfect World
February 20, 2018
Everything green, animals hopping, running around,
Deer and Wolves playing, chasing, for fun not for food,
Fish and bears swimming
Side by side,
The morning is bright and bold as the midday sun,
the night as dark as a ravens wing, stars shining
like the silver in a Magpie's nest,
A milky spray across the dark sky, the moon up high
Wolves singing their lullaby to the moon so
it drops down and a new day begins. 
The night air smells of pine and cedar,  
birds chirping and bushes crashing deep in the forest.
 The people of this great earth sleep,
 under the stars in a cabin smelling fresh of cedar, 
no worries of rain,
falling asleep to the lullabies of the Nightingale
as it lulls them to sleep.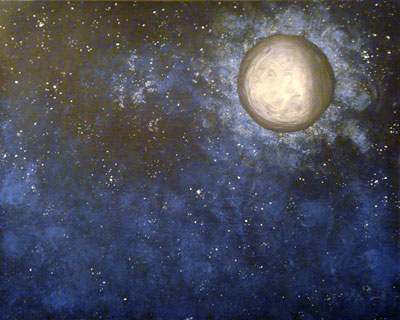 © Allison H., Vancouver, WA