Did I Hear that Right
February 20, 2018
I was recently absent and asked my friend
a simple, but complicated question:
What did I miss in school yesterday?
Nothing was said at first,
But he looked like he wanted
To tell me everything in reverse.
The friendly courtyard duck
left trails of unwanted guck.
Gee, what a schmuck.
The water fountain nozzle outside the office
had malfunctioned and hit innocent Wallace.
The nurse giggled while she comforted him in solace.
The lunch from someone's cafeteria tray
looked like a monster that should've been slayed.
Do we seriously need to pay for this? No way.
A student from my large English class
Got up and gave my teacher some sass.
He said, "Mr. White, this class can kiss my-"
During gym the kids refused to participate.
Detention slips were given, and this they did anticipate.
Now most of the kids are filled with hate.
So that was the interesting day
That I of course missed
And had gone nobody's way.
After hearing all of this chaos
I asked my friend one more question:
Wait, weren't you also absent yesterday?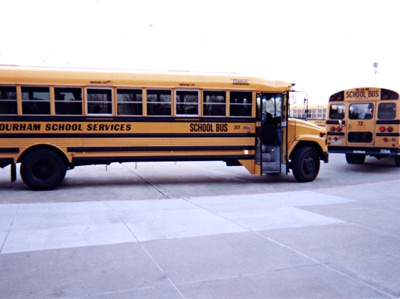 © Blake B., Highland Village, TX