Where I'm From
February 26, 2018
I am from the football town,
where people throughout the state fear us.
From the place where people come together,
to watch art on the turf below.
I am from the football field,
where my passion for the game transformed me.
From suffering in sweat from the sprints,
to work together towards a title.
I am from my second family,
where I found my brothers in the hard times.
From being under the lights,
to crying when that final whistle blew.
I am from the lake,
where worries float away.
From feasting on the boat,
to sitting back with a book and dozing off.
I am from catching my own dinner,
where I learned the true meaning of patience.
From having that euphoric feeling in your body,
to grabbing dinner by the gills and showing Grandpa.
I am from the jetski,
where my friends threw me off as a game.
From hitting that perfect wave,
to feeling like flying amongst the birds.
I am from a brick suburban house,
where I experienced firsts.
From getting off the bus to a puppy,
to finding out my family was to be split in half.
I am from my 3.5 acre backyard,
where I would run around for hours.
From swimming in our pool in summer,
to sledding down the hill in winter.
I am from the cool air of my basement,
where I would spend my winters hibernating from the cold.
From dreading cleaning the house,
to realizing I will miss this house the most.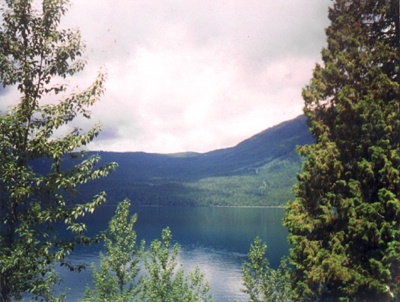 © Chelsie T., Phoenix, AZ