Love makes the Earth go Around
February 22, 2018
Love makes the Earth go around,
Earth is a ginormous place with an enormous population
As already known.
Love doesn't have to be said, just shown,
Show love when it's needed,
Even when it's not.
Making the maddest or saddest person perk up.
Caring about someone is love,
Loving the Earth is caring.
Being caring to the Earth is good,
Being caring to anything is good.
Maybe just maybe, people will follow order if they love you.
LEAVE a great impact on the people you love,
They'll always remember you.
Everyone should be shown love at least once in their life,
When it's given to you, you will know.
Every sense in your body goes off,
The world starts spinning ever so fast like a dreidel.
Happiness is an effect of this,
And so is a gracious smile.
Love.
The reaction is priceless,
Smiles of color and joy across their faces.
Like an individual struck gold.
Love makes the Earth go around.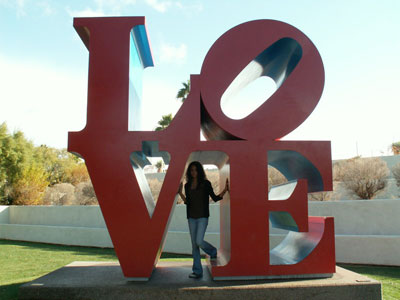 © Shannon E., Glendale, AZ