First Few steps
February 22, 2018
9 months in mommy's womb,
Is a graceful infant most awaited for mute signs
From food to comb his parents, dreaming future far.
Kicking, kicking and kicking with a
Physical ad mental connection
Because he is formed by bricking and bricking
Imitating human evolution
And out he comes with very minute parts
Forming huge oceans of his happiness in his palace.
Those bouncy, cute cheeks and 200 mile
Grin energises everyone to the brim
He is loaded with boundless energy, cries and laughs.
Explaining the value of a mont and ways to enjoy each one.
He finds his own world form the few items you give.
He always has parents with extra love and care
To teach him every bit tracking from moment 1 of his life.
Mom and dad, his poets, reciting poems
And poetry of prince, princess, and demons
Teaching him to try and try but not cry.
At the dead end of his cyclic journey
With multiple ups and downs
Reasons for his grins and frowns
With a happy ending of his life's needs
Does he die with full satisfaction of his deeds.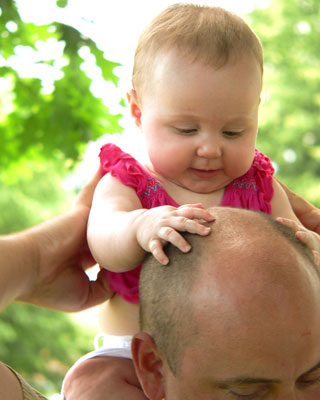 © Lukas D., Conway, AR