Where I am from
February 26, 2018
I am from the hardwood floor,
ball bouncing echoing throughout the gym.
Swish, sounds like water hitting the cement,
the sweat drips down my face.
I am from sore muscles and bruises
but pushing through the pain.
I am from the high pitched screams of the crowd,
peers and parents people cheering.
I am from not being nervous,
Spending the night in the gym so that I can
be confident when the pressure is on.
Shot goes up, the people stare
at the ball in the air,
eyes open up wide before,
swish the crowd screams
I am from the waters,
relaxing on a boat
wind blowing in my face
like I am sitting in front of a fan,
sun beating down on my sweaty face.
Throw my line in the water
sit, wait, pole pulling down.
Heart beating so fast it is
about to come out of my chest,
start to reel pulling back
Muscles are starting to weaken.
Fish squirms around when it is out of the water
unhook, the fish goes back where it came from
Where I am from makes me a whole.
Whether I am in the gym or on the water
both are a part of where I am from.
Whether it is seeing the ball swish through the net,
or hearing the high pitched noise
as the line runs through the water.
All of it makes up where I am from.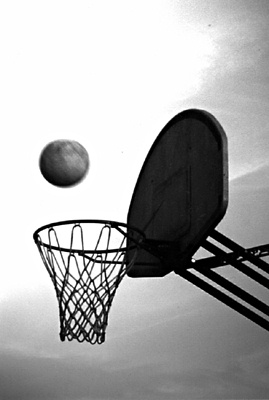 © Cassie H., Carmi, IL