Alone
February 23, 2018
Making a poem that rhymes is very hard to do
But it seems like everyone can do it, cats in hats too.
Life isn't as easy as it seems,
But everyone thinks it is according to the american dream.
Sometimes i feel alone and all i wanna do is punch things,
But then i just let it go and my heart just sings.
Sometimes drinking is my escape from the world,
I would say up with the bottle and watch as my life twirled.
But now i care to much and how my life will end up,
But i feel like it's too late and i have filled up the death cup
And when i get home from school and all i have is regret,
I realize that the day is not over , no not yet.
After the yelling and the screaming has passed through my head,
It kinda makes it hard for me to just go to bed.
Everything feels like it's my fault and i am the one to blame,
That sometimes i wish my life was life was a video game.
Yes you could live , but you could also d i e ,
But when did it ever hurt to try?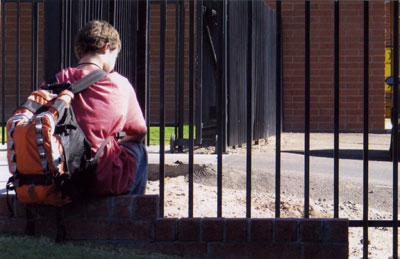 © Molly L., Phoenix, AZ