Stained-Glass Bottle
February 21, 2018
Hidden emotions anxiously build up inside
a small, glass bottle of ink sitting on the desk
waiting to be leaked onto paper.
Dark black ink bottled up in a prison --
ignored, worthless, and trivial in itself,
completely dark and mute without a language,
eager to speak and confess.
Maybe someday she will find the courage to use the pen, inscribing
ink-stained puddles onto blank paper with relief for
those trapped feelings will no longer threaten her life.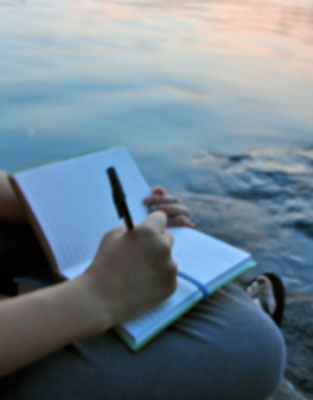 © Grace K., Port Washington, NY