Fathers
MAG
February 23, 2018
I look out my window and there is nothing
but forest and darkness
Despite my age I feel safe
As we cruise through the winding Mississippi roads we start to feel
tired from our day long trip.
"You're just a little him aren't yaw?'' is what everyone said when we stood
next to each other
Jazz plays in the background as I whine and tell him "This is old man music'' just to see him laugh.
What he doesn't know is how much the music puts me at ease.
All those trumpets and saxophones burned into my memory
Made me feel like I was the luckiest son
in the world
I wish I was a kid again so I didn't know about this trend in black culture.
My sister, mother, cousin, other cousin,
2nd cousin and probably more all connected by it.
Even my friends and I make corny jokes
about it,
"My dad's a magician – he disappeared and never came back''
or "Where's your dad?''
We laugh because we all know
what the other one goes through
when someone actually asks:
"What about your parents?''
and we correct them and say: "parent''
So instead of wondering if it's my fault,
my mom's fault, Gods fault, or whomever
I take a drive with him and listen to the creak of the trees and the whirling sound
of the wind.
Not because I'm sad but because it makes
me feel safe.
That is my safe place.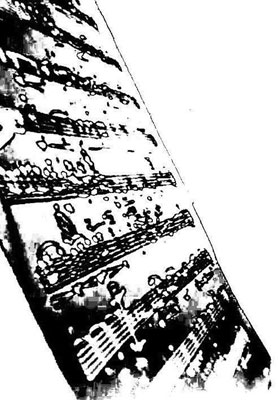 © Allan L., Plano, TX