Nyctophilia
MAG
February 11, 2018
As we twirled
Your hands entwined
With mine
Revolving through the universe and stars
My fears of the dark vanished
Once I stared into your veiled eyes
for an eternity
We still danced in the abyss of revolution,
Never obeying the orders of the luminescence in a gratifying eternity
That is my heart and yet they find that
you, the Darkness, is something that
annihilates me of my true being.
Out of oblivion,
They try to drag me away from my shelter
of comfort and tranquility but I stayed
in your shadows.
There was no one to help me anymore.
It was just me, in rebellion.
No more burning myself up to give
illumination to others.
No more faking joy every passing second.
No more creating a supernova whenever someone I dare to love comes around.
It was you, that taught me the resistance
of this glorious light.
How to become this compelling woman I am now. I transform into my own black hole
Pitch black taking over until it is just me, myself.
And my own shade protecting me
from the glare.
Only the purity in my own twilight.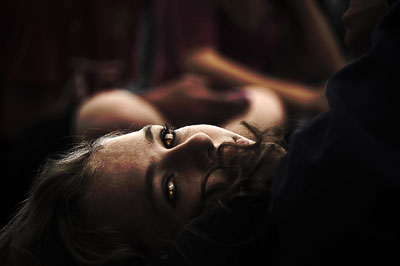 © Calvin C., Salt Lake City, UT