Over Time
February 10, 2018
We've had the house 9 years.
Year 3.
The water, constantly, slapping the rocks.
People are obsessed with fireworks here.
Loud bangs, each one making me jump up like a scared rabbit.
The humming of the motors won't go away.
Like a bee trapped inside of my head. 
Summers are meant for sleeping in,
But not here.
Not when the wall of windows lets in light of any kind.
Like a bright and beautiful alarm clock the sun is ready to wake us up too early,
Every.
Single.
Morning.
No snooze button.
I am scared of the abandoned red house next door.
I own one bathing suit.
And wear flip-flops all around the house.
Dad is thinking about getting a boat. 
The floor of the lake is mushy like slugs trying to cover the sand underneath. 
We call it our lake house.
Year 9.
The waves lapping on rocks lulls us.
Fireworks like stars,
Expected to come out every night.
The purr of boat motors are white noise in the background of our conversations. 
We have blinds for the sunrises that will wake us up at 5:30am,
And eyes for the ones we don't want to miss.
Dad is trying to buy the abandoned house next door.
Bathing suits are our uniforms,
And bare feet are required.
The boat is heaven on pontunes.
The floor of the lake is sandy.
We call it home.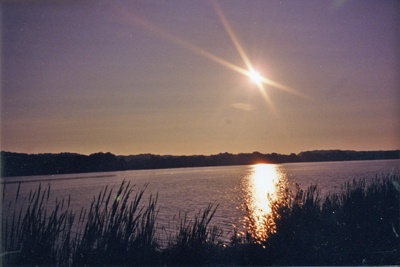 © Gabrielle C., Struthers, OH