The Bubble of Loneliness
February 10, 2018
I'm afraid of bugs,
insects,
creatures of the night,
and when I'm in the dark
I'm scared because they blend with the shadows.
I'm also scared of the dark-
since I was a small child,
the upstairs has been a dark,
demonic,
den of danger
When night awakens tender woes.
You make yourself believe
there is a whiff of death in the air,
not for enjoyment,
more like for the detrimental thirst for quenching habit.
I'm afraid of germs,
disease,
there's not enough vaccines,
venom of reassurance,
promises of possibilities
never touching,
let alone cultivating me
that could change that.
Nothing can cultivate me except my fear-
my fear owns me-
it protects me,
produces me,
poisons me.
I'm afraid of fear-
they say you die from fretting foe
after foe
after foe
so i'll let you know
when I CRACK under pressure from pressure itself.
I'm also a victim of pressure.
The kind of pressure
that names me a failure,
not the kind that squeezes a cloud until it pops,
squeezes out the water
like it squeezes a dream 'till it's dry of creativity.
The kind of pressure that squeezes a mind
'till it dies.
And I'm scared of death like I'm scared of pressure's suffocation.
I'm afraid of dying.
I'm afraid of my family dying.
I'm afraid of my fears dying.
I'm afraid of swallowing the anxieties-
not just waiting
for them to let me go,
but forcing them
  out.
I'm afraid of swallowing them like my own words
because I refuse to let myself become insignificant.
Just another voice.
Just another poem.
Just another fear.
But I'm afraid of swallowing them-
instead they swallow me
and I'm left feeling
empty.
I'm scared of being scared-
to be scared of life-
I miss so much in my bubble-
I've disposed of the memory
of a single calm moment
or breath
blowing me away.
I let myself hid inside the mind of the friend who calls themself my savior,
instead of killing them like the insects I'm crippled by,
in the place of killing them like the germs I've fallen ill to,
killing them before they kill me,
without fear of its company
and despite fear of its abandonment.
But instead
I live in my
bubble
where I'm alone.
So I choke on the foreboding fear feasting ferociously for freedom's death
instead of swallowing it
and rellishing its abandonment.
Because,
most of all,
I'm afraid
of being
alone.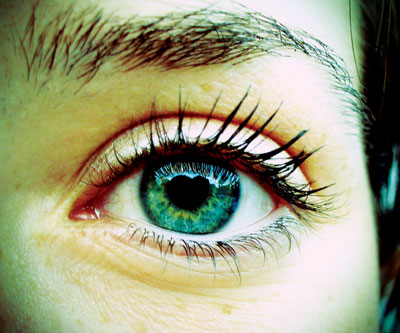 © Michelle K., Vancouver, WA