Manos del Océano
MAG
February 10, 2018

Mexico
2005
Your hand extends toward me
Vermicular veins threatening
To escape their fleshy folds,
Stained with granules of
Pristine white sand,
Rubbing against my
Unsuspecting hands.
Damp, soft, welcoming,
Amidst my tempestuous emotions
Rolling like tsunamis,
Threatening to destroy
The catacombs of my memories.
You lose your grip,
Leaving me to drift,
Far away, entranced by the rip tide.
Water. It's everywhere. I can't breathe.
The man's dog,
Naive, clueless, helpless,
Like a rat in a basin,
Catches your eye.
Save it.
The man finds me –
Hands like the ocean,
Palms like an anchor –
Gracias por salvarme mi vida.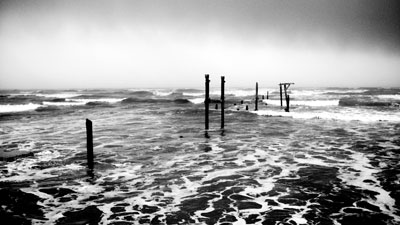 © Harrison L., Ruston, LA