Believable
February 9, 2018
The curtain closes once more
And I'm stuck wondering how the show went.
Did I smile enough?
Was the audience satisfied with my performance?
There used to be a difference
Between the black fabric of the stage curtain
And the dark cover of my eyes as I fell asleep.
Now there is no division.
No invisible boundary line.
Yet no one notices that my smile
My natural smile
The smile I couldn't stop from coming out onstage
Has been kidnapped.
Tied up and hurried away.
To a dark place where the air is cold
And time passes slowly.
A place where it remains still.
Replaced by a lie.
A lie that says it's okay.
I'm fine.
I'm just tired.
A lie so believable
That I've even convinced myself.
Each day I wake
And I put on the lie, 
Hoping it will be enough for everyone else.
And every day,
The change goes unnoticed.
Leading me to believe that who I was is not missed.
Or no one cares.
The stage is no longer a chipped wooden floor,
But the ground beneath every step I take.
My audience did not pay to see me,
They are not even aware there is a show.
Life is a never ending performance.
A repetitive story with a believable script.
But there is no intermission in this show,
No glory to be found when it's over.
Only waking up to put on my lie
And the brief costume change when I finally fall asleep.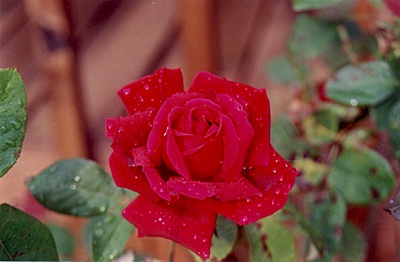 © Jami U., West Hempstead, NY