Rose Petals
February 9, 2018
Scattered.
Perfectly placed.
The morning sun greeted my skin.
Your beautiful body spread out on the bed.
The silver on the carpet.
And the movie in my head.
Your face was calm.
Eyes a piercing blue.
Your hair was dripping yellow.
I ran to you.
Rose petals were stuck to my shoes.
Your skin was winter.
Your eyes never left the news.
I grabbed your hand
And closed your wrist.
Rose petals replaced my palm.
My eyes shielded by mist.
I picked up the phone.
I screamed to the ceiling.
I let out a cry.
I felt my skin peeling.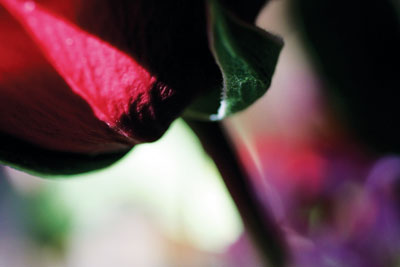 © Monica L., St. George, UT