A Youth Lost
February 8, 2018
At the age of five, we had nap time
We were carefree, there was no atrocity
With friends, we would run freely!
Out on lands of plastic, mulch and metal, ideally.
We looked at each other as equals
There was no such thing as being unequal
Hate was nonexistent
With devotion towards friends, we were consistent.
Open your eyes! Open your eyes!
Hark to how the times have changed!
The times of tenderness were exchanged!
Today, a girl lives in desolation
Her wails for a source of comfort goes unnoticed
All she seeks is a friend. One who is most sincere.
She twists her hair with her long, slender fingers
The feeling of her heartache, her misery, angst? Well, that lingers.
One year before, she sought a release of her downfall. One Year.
One year, she longed not to feel anymore
One year, she was like you, a Sophomore in her Youth
One year, she lost her innocence. Her Youth.
Today, a boy lives in reputation
His classmates cheer on these horrifying acts
I'm asking you to face the facts
Boys in their young adolescent mindsets?
All they pay attention to is bets
Bets on how to make a girl cry
Leaving her asking why?
Why would you hurt her? Leaving her to break?
Why would you lie to her? Leaving her reputation at stake?
Just like her, that boy lost his youth.
Today, we awaken our eyes to the gushing of unkindly news
Each little act of hate leaves mankind bruised.
Oh, how I miss those times when we were young!
Pain scours at mankind daily, solicitude leaving unsung!
Humanity opens its eyes daily to detrimental times.
Today, the youth that once was, carries out crimes;
Around and around, felonies and misdemeanors, leaving society helpless
Leaving us wondering, what happened?
Though venomous to say and truthful to the heart,
In the older generation, we've had a loss.
A change of heart, a youth harmed, a treacherous start.
Today, all we've lost our youth.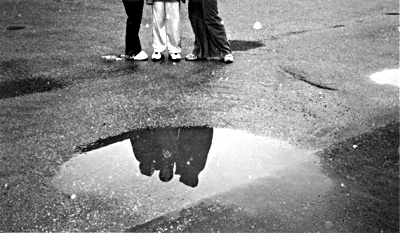 © Gary C., Pequannock, NJ