My Maze
February 15, 2018
Maze
Tall walls.
Brick.
Loneliness.
And tears.
Thats what my maze is made of.
Everytime I turn a corner,
I await what's before me.
Is it pain?
Is it sadness?
Is it loneliness?
I won't know until I venture forwards.
All I know is that it's not happy.
The tears build the walls.
The pain makes them taller.
Sometimes I add blood to my maze
Not to build it up,
But to make it harder to leave.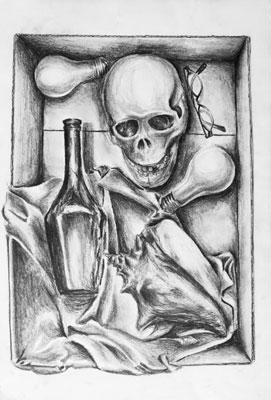 © Karen S., Norwalk, CT