14 February 2018
February 15, 2018
There are so many things I want to say,
Fair points to make in my assertion, with
Simple words and simple meanings to express a simple concept,
A concept that people can't seem to understand.
And I don't understand why they don't understand
That life is precious and beautiful
And that it should never
Ever
Be tarnished or tossed aside;
never should one snuff out the light in those eyes.
And yet, despite it all, there's still
Corruption and discrimination,
And it's just wrong, sad, disappointing
That no one has reached a level
Where you could say
"Those are big shoes to fill."
Why is it that such simple concepts:
Equality and fairness
Must be pioneered?
Is it not obvious already
The Golden Rule
Taught since childhood?
What causes such a perversion of kindness and good will?
People are not born racists.
People are not born misognysts.
People are not born transphobic or homophobic or anything else.
I want to speak
And spill
All my opinions
Out into the world
Where they belong.
With this mouth of mine,
With these lips that can shape sounds that become words,
With the vocal chords that vibrate to bring
Both a strong advocacy for harmony and a beautifully powerful melody
Into this world
Where one is shunned and one is revered
By those same people in power.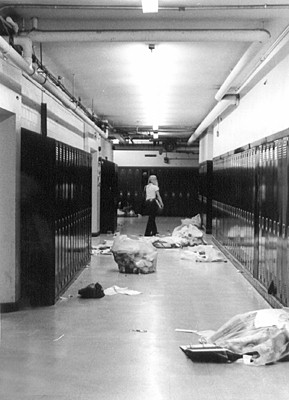 © Halsey S., Marblehead, MA