Stress
February 19, 2018
It was a Thursday,
when it started,
when the dreary rain began.
It stripped the paints from our houses,
the colors from our hearts.
Ceaselessly pounding,
the force of a million droplets,
tiny
droplets,
tearing, ripping at everything that stood.
A tree, bearing leaves of green,
subject to every small breath of wind,
fought a million tiny droplets,
a million
tiny
droplets.
Each falling onto a leaf,
burdening,
bullying a proud tree with a million pounds.
A million pounds!
Branches snapped,
fell to the ground.
A million droplets,
tiny, minute, insignificant
droplets,
devastated a proud tree,
a proud tree standing tall
because there were many,
because they came without visible end,
because they could.
Tiny droplets,
tiny
droplets,
splintered, broke, destroyed
a proud tree.
The rain ended on Saturday afternoon.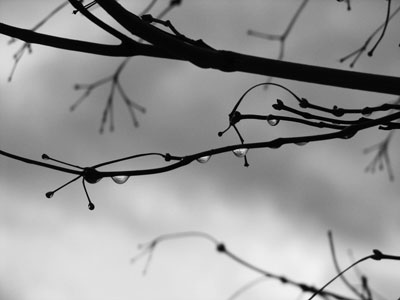 © Carly M., Hopedale, MA