honey drops
February 14, 2018
my mom likes her tea hot
steaming and scorching.
she insists on having the golden honey
from the farm down the dirt road
where the bees buzz all around their hives
and they live peacefully.
the trip is short and sweet, just like my mom used to be.
sometimes, when she's too weak to stand from the pills
my tiny hands have to pour the burning herbal drink from the baby blue
tea kettle into her fine china,
with the honey and stirrer on the side.
she sips the dark tea and
her small mouth winces at
the pain it causes as her red eyes look down.
she says the drink is too hot but will do
and drops three perfect, sticky drops into the tea
and smiles.
i like my mom when she drinks her tea.
i don't like my mom when she takes her pills.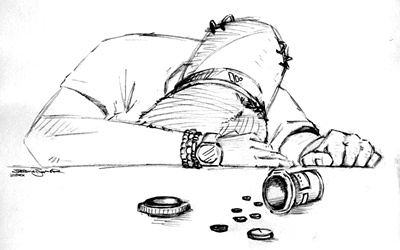 © Jeremy B., Austin, TX