The Indisputable Truth
February 13, 2018
A field of beautiful flowers
In the May showers
A beautiful rose
Who doesn't know
Her neighbors are awed
By her beautiful facade.
They grew jealous of her beauty
Their jealousy became duty
To put her down
Throw her to the ground
Someone should have told them to stop
But alas, they did not.
They continued with this horrible game
And in the end, they were the ones to blame
For the rose wilted
Her world was tilted
The rose who was once so pretty and fair
Looked at herself with a pitiful glare
The rose turned her briars
To herself, believed the words of the liars
And with that final fatal prick
Her heartbeat slowed, to a tick.
Within seconds she was gone
Into the light to which she was drawn.
In the morning when her petals had begun to fall
The others came and saw
What they had done to the beautiful rose
And then they all froze;
For it was a pity that the rose was gone
And she would never again see the morning dawn.
They all began to cry and mourn her loss
When from their tears came a moss.
The moss grew and grew,
As the wind blew,
A new seedling
And they all started beaming.
For a rose was among them once again
And they now refused to let this one come to the same end
As her sister before
And to be sure;
They told her she was beautiful,
As this truth was indisputable.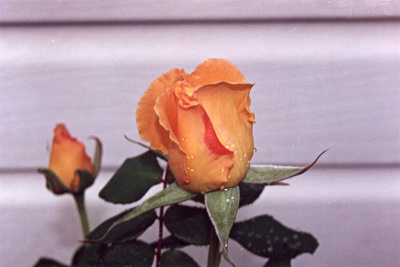 © Jamie U., West Hempstead, NY