Why Bother
February 13, 2018
Still summer but school sports are starting. He is a new face to me. A senior. A football player. Should I get to practice early tomorrow? Why bother, he won't even notice me.
The next day. Practice starts at 3:00. I get there at 2:00 just to see what happens. He walks over to me. I am playing around with a volleyball. He joins in. Should I get there the same time tomorrow? Why bother, we won't talk about anything important.
Summer is over. The bells start to ring. Locking us in like a bunch of caged animals. New school. New faces. I look for my favorite one. Should I speak to him? Why bother, he won't listen.
Still fall. Still a freshman. That JV football game. He looks at me differently. We actually talked. It was meaningful. Should I tell him how I feel? Why bother, he will never feel the same way.
Not yet winter but still a crisp feeling in the air. We are spending time together. I think he actually likes me. Should I think about a future together? Why bother, he is leaving for college soon.
My questions have been answered. I should've said no in the beginning. Full of heartbreak and trust issues. Should I tell him how much I ache? Why bother, he never cared in the first place.
Spring is here. Flowers blooming. Filling my heart with joy. Finally something other than regret. We haven't talked in ages. Should I check up on him? Why bother, he will only cause me more pain.
It's fall again. Back and better than ever? Not really. He is gone, off to do great things. Should I wish him good luck on his next chapter? Why bother, it's not like he will respond.
He's home! He's home! I have no clue for how long. He finally reaches out to me. Happy thoughts only. I get to see him again. Should I hope for his love again? Why bother, it was never there to begin with.
Years have past since I first saw my senior boy. Still sending shivers through my body when I see him. Still sharing that bond. Daily wishing it would start to grow again. Should I believe im when he tells me he still loves me? Why bother, it's only when I'm the one thing he has around.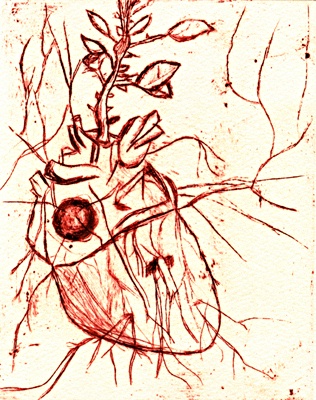 © Elaine S., Phoenix, AZ