Against All Odds
February 14, 2018
Hair flying in the wind.
Eyes watering from the speed.
Holding on for dear life.
Screaming stop but yet never wanting to.
Waiting for the first hit.
Waiting in anticipation.
Waiting once more.
Waiting again but this time scared to fight what's coming.
Angry and miserable.
Sad and pained.
Lost and found
But never saved.
Stuck in the same place.
With no way out.
Looking for a way.
But it's never found.
The questions asked every single day.
Are you okay?
Are you sure?
Is there anything I can do?
The answers given with no change.
Yes.
Yeah, I'm fine.
No.
Moving too fast?
But it gets slower.
Scared to fight?
More courage comes your way.
Lost in the darkness?
But then the light came.
No way out?
Well the key is right there.
Life is too painful?
Then make a change.
Alone?
But I'm standing right there.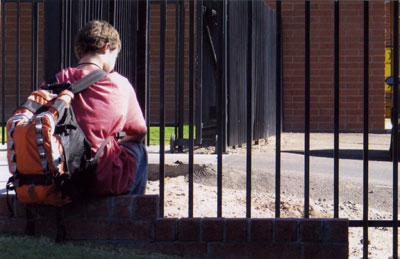 © Molly L., Phoenix, AZ