A Portrait of a Girl
February 5, 2018
Brown eyes, brown hair.
Band shirt, ripped jeans.
In one hand she carries a journal.
In the other she clutches a pen.
That pen is her lifeline.
The words contained in her head.
Are scribbled down, one after another.
Her fingers dance across the page.
Her mind filled with imaginary conversations.
The characters are her friends.
She knows each of them inside and out, which one is stubborn and which one is kind hearted .
She grew up listening to 80s music.
Everything about her is reminiscent of another decade.
Her curly hair, frizzy and messy, is the 80s.
Her dark side is from the 90s.
Her feminist passion is from Ancient Egypt, the Suffragette Movement, and from her mom.
She loves reading about history and the future.
And can quote from books as different as night and day.
But the one thing she does not know is perfection.
She knows can never be perfect, she knows that now.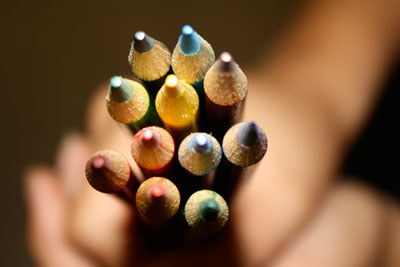 © Krista S., Newport Coast, CA