The Monster Within
February 2, 2018
While I may appear small and meek,
While I may look pure and petite,
Little do you know,
Little do you see,
Of the fiendish monster,
The monster within me.
You may not see her horns,
You may not see her claws,
But behind my fair physique,
Lies a monster without cause.
Behind bowed lips dwell fangs,
Beneath fine skirts a tail,
While at first I may deceive you,
You'll meet her without fail.
I warn you as I love you,
I warn you as I care,
For once your eyes meet hers,
She'll do much more than scare.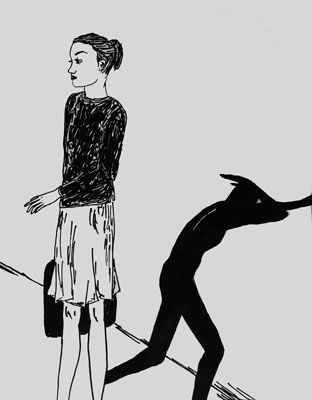 © Natalie D., Ames, IA