Heartache
February 2, 2018
My heart lies beating in my palm, pulsing rhythmically, gushing blood through the severed vessels.
The warm sticky, blood dribbles down my arm in a steady stream, pooling at my feet.
The absence in my chest is unnerving at first, but I know over time I'll grow accustomed to it.
My heart already seems to have already adapted.
It beats without the flow of blood.
In the long run, this is for the better.
I caused it nothing but heartache and it caused me nothing but pain.
Maybe we're better off without each other.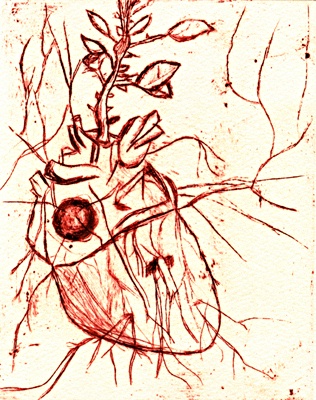 © Elaine S., Phoenix, AZ