Life is a Monster
February 2, 2018
Life is a monster
It pulls you and beats you.
Life is a scandal.
It wrecks you and cheats you.
But still we have a hope,
a hope for a brighter future.
It won't stay this way-
our hope is our suture.
But sutures bend and sutures break.
Little do we know: our hope is a mistake.
Life doesn't care about the little things.
Life doesn't care about valedictorians and kings.
Life is a battle that can never be won.
So we squander it on things like romance and fun.
We're blind, and we cannot see
the people out there, the people like me.
People are dying, hearts are being broken.
Words only strike down, there is no love to be spoken.
We search for the lost and mourn for the aching.
We call out for our friends as our hope begins shaking.
There is no one out there,
No one to answer.
Hatred rules all-
Our hope is our cancer.
It's too late to save them: they're already gone.
It's too late to escape: death rides the dawn.
And yet we have the nerve to continue to say,
"It'll all be over tomorrow. It'll all be okay."
How can we claim when we don't really know?
How can we win a battle where we assist our own foe?
Hope is our enemy, the one who will slay us all.
It's only a matter of time before our empire begins to fall.
And when it does, those high class things will not matter.
There is no survival of the fittest: we are all the latter.
Second rate and second best.
Hope can not wait to stab us in the chest.
What folly to think that we have a chance!
You think you know the world with just a single glance?
The world is a dark and treacherous place.
It's a monstrous world: there is no elegance and grace.
We are merely warriors who do what we should.
We fight to die- who cares of evil and good?
There is no moral in this world,
No sense of wrong and right.
Justice doesn't exist.
No one considers logic before they pick a fight.
We hope for the better but here comes the worse.
Here, you dig your own grave and prepare your own hearse.
There is no escaping this pain and this strife.
You wanted to live?
Well, darlin', this is life .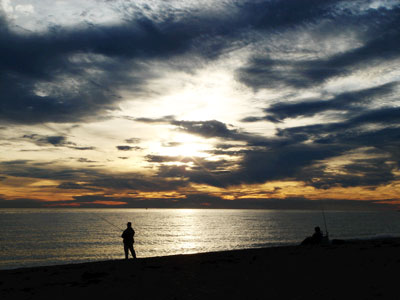 © Sarah C., Hillsdale, NJ