To Kill
February 7, 2018
He wrapped his two hands around her exposed skin.
The two hands that once held mines.
She put her fingers around his neck, one lingering around his collar.
The collar I once lay my head against.
He placed his chin on her temple softly. He went lower until he was right beside her cheek and kissed it.
I wondered if I'd wait for him. Was it my fault I hadn't told him, or her, that these were my feelings, my small, now crumbled feelings for this one guy? That now it seemed like my best friend fell for the one guy I liked? That I was too late? That the whole 'friends before guys' thing now sounded over-rated?
Am I not enough?
Am I sorry?
No.
What would he do if he was me and I was him? Would he regret all the memories and the sin?
Would he be hurt, too? Would I be on his mind? Would we be in a realtionship- fall in love at the same time?
All I could think of was him, he's on my mind.
I reassured myself that I wasn't in love, never been, never will. My heart broken? I'd rather die from swallowing one-too many pills.
Never fell in love before, never want to-not like this. To know I had him in my hands and didn't take the chance. 
To know that he once looked at me with passion and his care. To know that I'm not with him because I was a little bit too scared?
To have to see my best friend getting to dance with him. To have to break another heart because I need a distraction?
And I realized that that wasn't selfish. That the pain I felt wasn't because I felt sorry for myself. I knew now I didnt need to physically die to be dying inside. That all the pain I felt, that didnt mean that I- 
That I didn't need a gun, car, an illness or a pill. Because to die all I did was fall in love and that's what got me killed.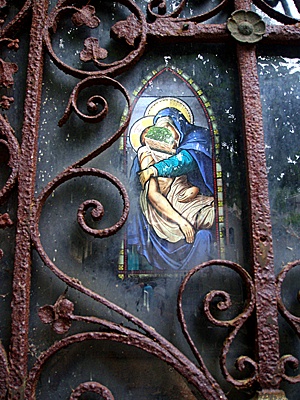 © Rebecca Y., Los Angeles, CA