The Boy After The Storm
February 5, 2018
Has something so pillow soft,
So light, so smooth,
Ever felt so much like raindrops?
Like sticking your hand out of a car window,
Going 70 miles an hour through a storm?
Like tiny missiles
Threatening to eat away at the skin on your fingertips?
Cold, shocking.
But his mouth was warm and sweet.
And yet,
With every touch,
I felt the thrill of a lightning storm.
Silver, smooth, poised to kill.
Like heartbreak and happiness all at once,
Like a car crashing into a teddy bear,
Like a funeral on Christmas morning.
The air between us when the storm is over;
Nothing has ever tasted
More like blood.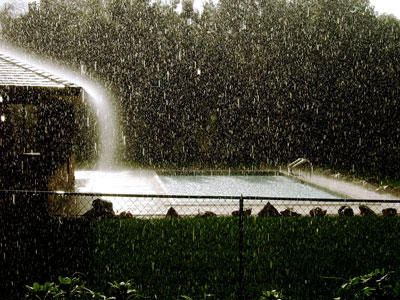 © Chelsea C., Auburndale, FL