If I Could Catch the Falling Stars
February 4, 2018
If I could catch the falling stars
Without hopes and dreams slipping through my fingers,
I'd send my soul to the moon
Where its silver silhouette could explode
And light could live off of lullabies.
If black holes were invisible
And my thoughts could travel faster than logic,
I'd soar and surpass the shadows,
Leaving behind a transparent trail
With glitter glinting through.
If all the galaxies in the world
Could fit within my palms,
I'd stretch seconds into infinity
Until its fluorescent fibers came into view,
And its roots reached the impossible.
And if I could stay alive after
Stepping foot on the sun,
Trust me, I'd give up everything
Just to scorch my bones with
The sparkling celestial power
Of possibility.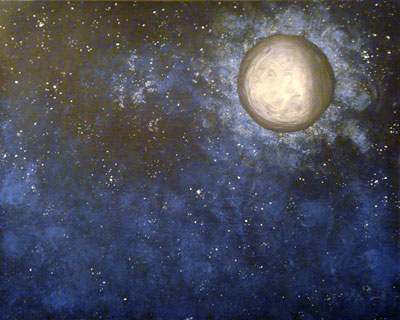 © Allison H., Vancouver, WA