Excluded
February 4, 2018
When the sidewalk is too small,
there's not enough room for us all.
I walk alone. If only
the men who pour cement
thought of how lonely
I am, they could invent
a sidewalk where
I could fit in.
It's so unfair
walkways are so thin.
Maybe I am nothing but some
moss growing through the cracks of
the paths. That's what I've become,
while the people walk above?
Am I worthy of my place
on the concrete?
Do I deserve to take up space
in the tiny street?
I just want some friends
and when the day ends
walking with them is my only intent
on a wide carpet of cement.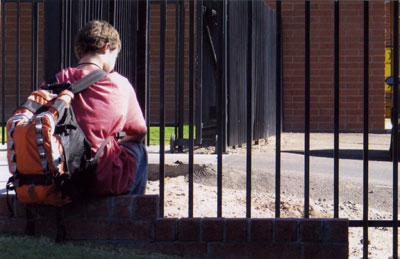 © Molly L., Phoenix, AZ