Short Skirts, T-Shirts, and the Word: No
January 30, 2018
My closet consists of a spectrum of colors
The colors are if I want to look like a "hobo"
"Put-together, mom-look"
"Should-have-been-a-teen-in-the-90's"
But not one of them asks for
The hand that traces the silk shine of my thighs
Or the crumpled up wrapper in my cleavage
The man, twice my age, that doesn't even know my first name
Asking me to be his wife across the street
The feeling of all eyes on me
But the eyes are not upstairs
They are downstairs
And behind
Who am I?
The girl you call
Because your girl wants to just watch a movie
Not "Netflix and Chill?"
Does she even know that another girl has laid on that bed?
My school told me I couldn't wear a skirt today
Because that will "distract boys from their education"
Excuse me?
Isn't my education just as important as theirs?
Oh wait, I forgot
My skirt is making the boy across the room
Get F's on his test because my kneecap gave them a b***r.
Yep.
I have seen girl's bare behinds in the halls,
A couple nip-slips,
And the occasional
"Don't look up. She's not wearing underwear."
With my luck, I'm ordered to the AP
Because a centimeter of my bra strap is showing
But God forbid, it's obvious why I wear one
(I praise those who don't)
Short skirts, t-shirts
Crop tops, skinny jeans,
Cleavage, no underwear, no bra
Naked.
Kneecaps, shoulders,
Rouge red lipstick
Cheers to being a girl!
But let's make one thing clear
Because I have an inch of my torso out and about
And my breast is peaking
You can see a tad bit of booty
I don't have a bra, underwear, no clothes for that matter
Does not give another man, woman, anyone
To use my body to please their dark fantasies
Without my consent
If I say no,
I mean no.
So cheers to the short skirts,
T-shirts,
And the word no.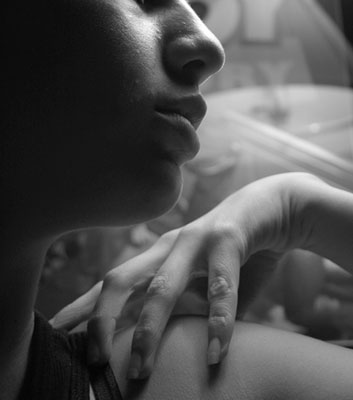 © Rebecca B., Santa Clara, CA