Nothing at all
January 29, 2018
As the days slowly slip from my own fingertips, 
I'll continue to feel this unbearable pain.
As if my own skin is suffocating me. 
I'll keep living with your ghost. 
Letting it haunt me
until it consumes me whole. 
I'll constantly write about you.
Until you have taken over my hands.
Until my journal bleeds the color of your eyes.
I will imagine you looking at me,
the way you look in a mirror. 
Pretending as if you see something in me.
Pretending as if you see me at all. 
I will imagine myself fastened in your arms before I allow myself to drift off to sleep in an attempt to escape you.
Only to find you in my dreams, doing all the right things you would never do.
Saying the kind words that would never escape your cruel lips. 
Even though, all these things are slowly killing me,
I would rather have bits and pieces of you
instead of nothing at all. 
Although you are killing me,
I would much rather die this way than alone.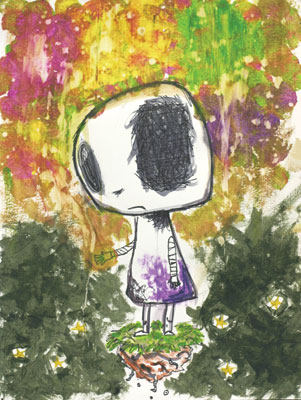 © Ashley W., Port Charlotte, FL