Fall Afternoon
January 29, 2018
The sun hides behind a cloud,
as if teasing those below, causing a slight
decrease in temperature and brightness.
Crickets creak,
and birds open their beaks in song
as evening approaches.
As clouds dissolve,
bright light returns,
containing darkness to shadows.
Trees sway
as a welcome breeze
cools the fall air.
A rabbit scurries out from its hiding place
among some car-high piles of compost,
and gnaws on an exile stalk of grass.
A blue-jay swoops down
upon a low-lay branch of a barren tree,
gazing over the hay and grass below.
Insects buzz,
and cows moo in unison,
as darkness drapes over the landscape.
I stand up in my gazebo, enjoying my last view
of the beautiful picture-like view of my backyard
before walking inside.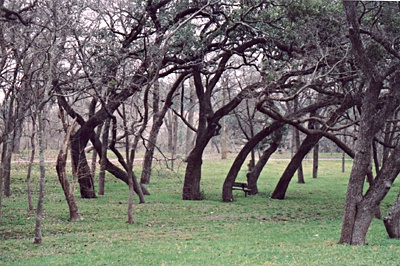 © Lauren W., Robinson, TX