Silent: An Ode To Ben
January 29, 2018
Silent.
Not a single word in the hallways between periods 6 and 7.
Not a single word, but the faces say it all.
Noses red, eyes puffy.
Losing a life is not easy.
Silent.
They shuffle into their seats.
The radiator buzzes and the lights shine.
But it's not a happy shine.
It seems almost cruel the way they expose every tear and shiver.
Shaking.
Uncontrollably shaking.
This isn't real.
It can't be real.
It is.
Losing a life is not easy.
Lips quiver, hearts pound.
Gravity gains power as my head straddles the ground.
Heavy.
Each breath harder than the last.
Searching for strength from somebody.
But nobody seems to have any left.
Weak.
We are all weak.
But we are weak together.
Shaking together.
Crying together.
Silent together.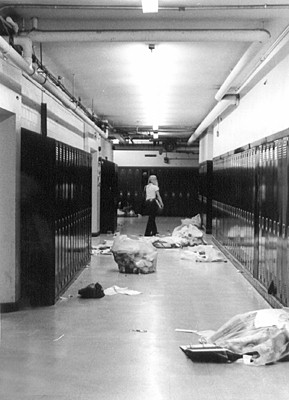 © Halsey S., Marblehead, MA