Being Selfless
February 1, 2018
You pretend to care-
I pretend not to see it,
Blind myself to your selfishness.
Do you know how hard that is?
To pretend that everything is okay?
I want to tell you,
I'm hurt
Please help me
But I can't.
My screams are caged deep inside.
Sometimes one slips.
I don't want it to, but it makes it through the cracks I try to repair.
Everyday I wake up,
Good mood or bad
And I put on a mask.
One that hides my true thoughts so you won't know
Because,
If you see how I really am
I suddenly become selfish.
Why is it always about you?
Immediately,
I pretend not to laugh-
You pretend not to hear.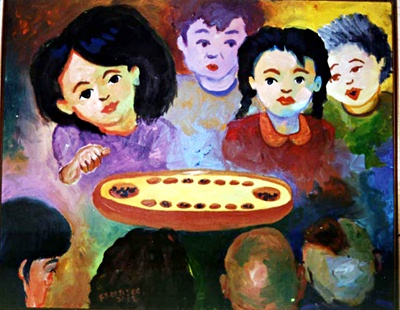 © Fransisca A., Surabaya, Indonesia