Human Nature
February 1, 2018
My love was an abysmal, endless sea,
Waves of sentiment and passion,
Crashed against my shore,
My ocean bares the life of many creatures,
Life surrounds, fills, and encaptures me.
Until I met your beautiful face,
Enticed and abducted,
A beautiful melody,
A lullaby that carried me away,
I transformed into a mountain.
A mountain so high,
Nothing in the world could reach me.
Except you.
  A volcano,
Volatile and harmful,
Ready to explode with the slightest of a touch,
Angry and explosive,
Spitting lava,
Intriguing and dangerous,
Is that why I loved you?
I trusted,
Nature will lead you to the depths of darkness,
Never trust instinct,
For instinct is selfish and harmful.
Now,
Who am I?
A dry, barren island,
With no fruit to reap,
A child of the night,
Longing for a sunrise.
Knowing it doesn't matter.
For even a sunrise is fleeting.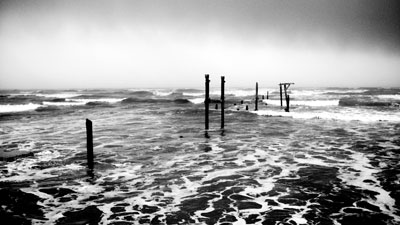 © Harrison L., Ruston, LA