Glistening Stars On Our Cheeks
January 31, 2018
I've grown to see the darker things in life-
the sun goes down and the moon rises at night. 
There's a man on the moon,
staring down at us
with the stars floating like our thoughts.
Pitch black,
the sky glitters like the tears on our cheeks.
They never said we wouldn't be okay.
Everything would be okay.
But the ocean has stopped sending waves
through my brain,
I am no longer happy.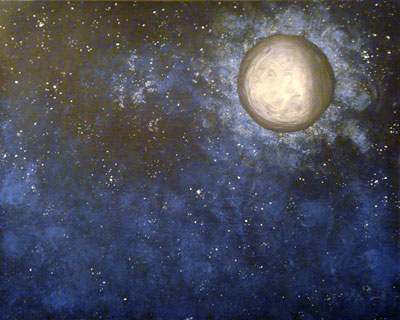 © Allison H., Vancouver, WA