Since Several Years Past
January 27, 2018
Are there raindrops on the rooftops?
I do not know, for I have not gone there
since several years past. Those memories
of that haunting terrace are not worth
recovering for the simple task of checking for
droplets of water on the roof of this
dreaded building. For I have not gone there
since several years past.
The men outside are marching.
They've been marching for as long as I
can remember. There isn't a memory
I can think of without that horrible stomping
as its backdrop. The screaming never ends,
and the amount of men marching only decreases,
never increasing. When was the last time the
streets had peace? There hasn't been a memory
without the screaming.
The neighboring room has been empty for
days. The woman who occupied it left
in a hurry last Monday. She shouts that she
cannot be around that wretched girl who lives
beside her any longer. I didn't like her very much
to begin with.
From the window, I hear the streets buzz of
revolution. When I ask the woman who lives above me
what the word means, she spits at me and snarls that girls
need not know of things that do not concern them.
The man who lives with her tells me that the people are not happy
with how our country is run, so they rebel.
That didn't make much sense to me, for what can be accomplished with violence?
He says it was not alway violent; he says he could show me how they march
from the rooftops. I run to my room, for I can never go
to the place that I have not gone to
since several years past.
Blood and tears stain that horrid rooftop.
Fainted screams can be heard if you listen closely.
The nights are dark, too dark.
Even with the darkness, you can still see through
the grey fog. And past the grey fog,
you can see the city lights.
They shine so bright, up above the dirty streets.
So high above is that rainy rooftop. And from that height,
a friend of yours can drop and change their life forever. I fear that one day,
I just might do the same.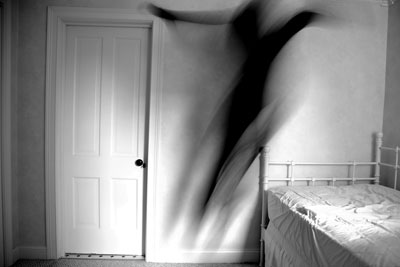 © Sarah M., Blairsville, PA