The Day my Life Began
January 27, 2018
The day the I began my life
Was a dreary one. 
A heavy ceiling of thick, steamy clouds
Slinked across the sky's expanse and persisted there,
Throbbing and quivering with a restless staticky energy
In an aggression so violent
That it upset the precariously stabilized assemblage
Of rain already simmering in its belly. 
The sticky droplets let forth in a curtain
and plummeted downward to the packed soil,
An earth-shattering crack of savage thunder
Trailing in its wake,
Commencing with it a howling wind
That assaulted the premature lemon trees
And charged the muggy air with a sweet, pungent zing.
A powerful fatigue incased the my body
Like a steel mousetrap,
My soul swollen with rain,
Stirring,
Stewing,
In my bowels,
Pleading for longer rest.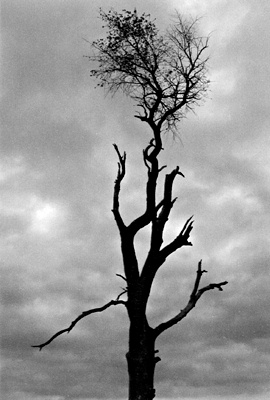 © Cassie H., Carmi, IL