Loving You
January 27, 2018
Loving you
is not
simple.
It is raising my camera to my right eye and squinting,
Hard and long, through the fluttering lens
At your face.
The face I see is upturned,
Eyes set in a distant focus
For the photo that's already been taken twice.
It is our foreheads pressed together in such a way
That the only thing we see are our own bug eyes.
It is staring down into your plastic cup,
Into the velvet black of your Cherry Coke,
As your smile crinkles the corners
Of your eyes
Knowing I am already asking for a sip.
It is the warm gooey honey, chocolatey flavor
Of your voice
That could sweeten seven thousand and one
Rows upon rows of gray candy bars. 
Sometimes a name, my name,
Teases from your mouth
And it tastes like that chocolate honey abomination. 
And then my heart stutters. 
Every
single
time.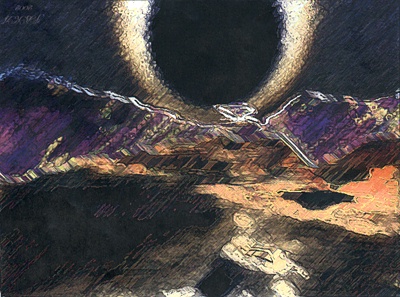 © Jason B., Colorado Springs, CO