Pluto Lord of The Deep
January 24, 2018
In the bowels of the Underworld, deep and low, resides the reclusive god Pluto
For in the abyss, crown upon his head, Pluto is lord of riches and restless dead.
But while wreathed in silver and gold, Pluto sought what he could not hold.
And that is mighty Jupiter's throne, for it is a curse to sit on his own.
For from the pit he could never rise, thanks to cunning Jupiter's lies.
So Pluto set out to find a wife, even should it mean taking her life.
And while watching the earth one day he did find the lovely and kind Persepine.
He took her from her mother for he desired no other, and kept her secret, hidden well inside his own lonely hell.
But Pluto treated her like a queen for his heart was never mean.
But while he never forced a decree, he resorted to subtle trickery.
The desperate Pluto gave her a fruit which she did not know was cursed to its root.
And now freedom she could never achieve, the lovely Persepine could never leave.
So now the lord of death has stolen her life, and made the pitiful Persepine his wife.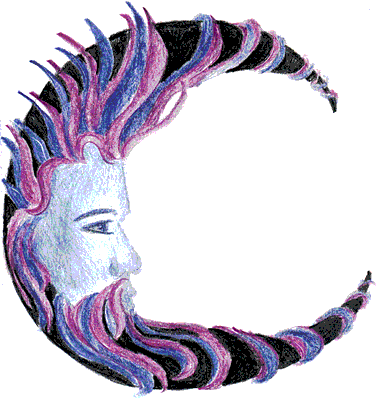 © Vanessa M., Glendale, AZ